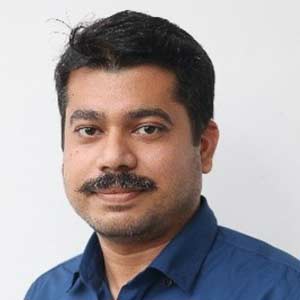 Kazi Hassan Robin
Kazi Hassan Robin
(M.Sc. in IT, University of East London, United Kingdom)
(B.Sc in Computer Science & Engineering, Southeast University, Dhaka, Bangladesh)
HEAD OF THE DEPARTMENT
COMPUTER SCIENCE AND ENGINEERING DEPARTMENT
Welcome to the Department of Computer Science and Engineering (CSE) at World University of Bangladesh. Since its inception, the department has been continuously fostering for academic excellence through industry academia collaboration by integrating ICT and ITES skills of high demand in the core curriculum of the BSc. in CSE program. Various kinds of activities, academic and extra-curriculum, have brought this department to both national and international focus. Both teachers and students spontaneously participate in different programs to make the department a center of excellence. Faculty members and students have showed their keen interest in research activities which have earned fame for the department at both home and aboard. We strongly adhere to all forms of progressive ideas as we bear the spirit of freedom, conscience and liberal thought.
The department has signed agreement with top private and government agencies for bilateral collaboration and development. The department also has a strong linkage with local and global key players of the ICT and ITES industry which in turn energizes the foundation of the department for its future growth.
Our promise is that we shall continue our endeavor to place the name of this department along with the university at the frontier in the international arena.